About Us
It is Our Values that Set Us Apart
While many companies have values of honesty and hard work, Summit Brooke Construction sees these values as basic prerequisites for a successful life, both professionally and personally.
Since the company was first founded in 1998, Summit Brooke Construction has proudly worked alongside some of the same companies and clients for the past 20 years.
Since the majority of our work is directly awarded to us from clients that we have worked with for years, we intentionally seek out clients who are not only looking for a construction partner but also clients who can trust us to structure projects properly for our collective success. With highly experienced management team leading the company, Summit Brooke has continued to grow and we have the people that will enable us to flourish for years to come.
Over 20 years consistently raising the bar
Our Service is Construction. Our People Make the Difference.
At Summit Brooke Construction, we truly believe that people make the difference and there is nothing more important to us than creating long-term relationships with clients.
"Summit Brooke Construction has proven over the years to be the go-to CM for us in Vancouver for Admin construction projects. Despite the pandemic we were able to successfully deliver all our projects this year.
SBC supports the CBRE RISE values; Respect, Integrity, Service, Excellence. They exude customer service, quality of workmanship and savings. On time and on budget has been their mantra along with a spotless safety record, and they continuously scrutinize the projects for efficiencies through value engineering – examining scope, budget and schedule."
Jeff Kenyon, Alliance Director
TELUS Account
Doing Good,
it's in our dna.
Over the years, Summit Brooke Construction has been blessed to give back to some amazing charities and organizations. No matter what you call it—karma, paying it forward, or sowing and reaping—we are very thankful for our good fortune and are always looking to give back where we can.
JOIN OUR TEAM
Join our team of empowered and passionate professionals who thrive to be the best in the construction industry.
View our current openings, and consider Summit Brooke for your future career.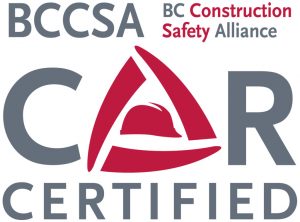 BC Construction Safety Alliance COR Certified